Gregory L. Fenves, President, Emory University
"At Emory, through our actions, bold ideas, teaching, creativity, art, scholarship, and community, we have the ability to create the future for ourselves. It is no exaggeration to say that the future starts right here at Emory."
Emory's 21st President
---
With a 36-year career in higher education, President Fenves has served top-tier research universities as both a distinguished researcher and educator as well as an experienced executive leader. The COVID-19 pandemic has been the backdrop for his first year at Emory, yet through all of the challenges, he has led initiatives that have helped to bring together the community and carry forward the important work of the university—in learning, teaching, research, and creative expression—while charting a course for Emory's future.


More About President Fenves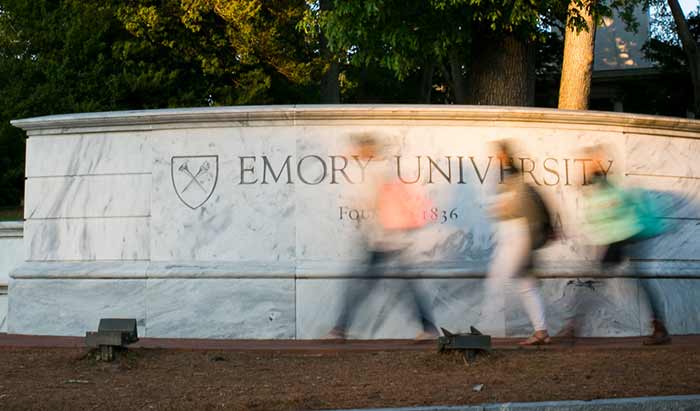 Charting Emory's Future
---
In his first address to the Emory community, President Gregory L. Fenves praises the perseverance and innovation of faculty, staff, and students throughout the COVID-19 pandemic and provides updates on actions to support racial and social justice, faculty eminence and student experiences across the university.
Read the Story and Watch the Video
One Emory Strategic Framework
Contacting the President's Office
---
You might wish to request the president's time at an event or simply contribute a thought or question. Whether you are a student, faculty or staff member, President Fenves and his staff want to hear from you.
Share Feedback