President's Leadership Team
Meet the executive team whose senior leaders represent the university's major operational units; their role is to advise and work with the president to advance Emory's mission.
---
Amy Adelman
Interim Senior Vice President and General Counsel
Amy Adelman is interim senior vice president and general counsel.
Adelman has served Emory University since 2003, most recently as a deputy general counsel, where she managed the university's litigation portfolio and served as a member of the Office of the General Counsel leadership team. In addition to litigation, her primary practice areas include employment law, faculty issues, student matters, and other issues specific to higher education.
At Emory, Adelman was a founding member of the university's Threat Assessment Team and continues to co-lead the team. She received the 2008 Emory University Campus Life Awards of Service for dedication in supporting the mission of Campus Life. She is an active member of the National Association of College and University Attorneys (NACUA) and served on the 2019 Princeton University Title IX External Review Panel.
Prior to joining Emory in 2003, Adelman was a partner with Kilpatrick Townsend in its labor and employment law section. She is a member of the Georgia Bar and has coauthored articles in such publications as the Employee Relations Law Journal. She has spoken extensively on a variety of employment law topics.
Adelman is a graduate of Newcomb College of Tulane University, where she received a BA, cum laude, in international relations. She received a JD from Washington University School of Law.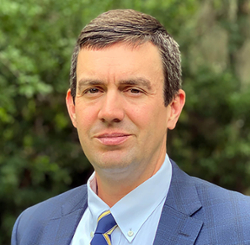 Luke Anderson
Vice President, Communications and Marketing
Luke Anderson is vice president of communications and marketing.
He came to Emory from the University of Florida Foundation, where he served as associate vice president for strategic communications and chief marketing officer.
At the University of Florida (UF), Anderson has made many key contributions that helped build momentum as the university rose to become a top-five public institution as ranked by US News & World Report.
He played a leadership role in developing the story behind UF's artificial intelligence initiative; worked alongside the university's executive leadership team to develop strategy and communications for an emerging regional presence for UF in Palm Beach County; and led campus-wide efforts to promote Go Greater, UF's record-breaking $3 billion capital campaign, among other accomplishments.
Prior to joining UF, he served as assistant vice president for communications at the University of Virginia, where he helped lead efforts to build UVA's central communications and marketing team while enhancing the UVA brand.
Anderson currently serves as a co-chair for the American Marketing Association's Higher Education Symposium.
He has a BA in English language and literature from the University of Virginia and a master's degree in creative writing from the University of Dublin–Trinity College.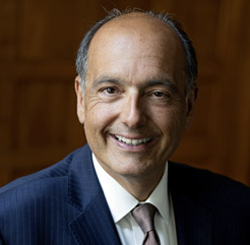 Christopher Augostini
Executive Vice President for Business and Administration and Chief Financial Officer
Christopher Augostini serves as Emory's executive vice president for business and administration and chief financial officer. He is responsible for ensuring that the university is financially poised to create an environment that fosters excellence in people, facilities, infrastructure, and financial stewardship. 
Augostini collaborates with members of the President's Leadership Team, the Board of Trustees, and other stakeholders to create and enhance business priorities, policies, and budgets. He is responsible for strategic oversight and leadership of financial strategy for the enterprise, which includes the university and Emory Healthcare. He is committed to innovative thinking and collaboration that will allow Emory to continue to be highly ranked and continue as a university of choice for students, faculty, and staff. Augostini oversees budget development for the university and provides leadership of analytics, modeling, and risk assessment for the Emory enterprise.
The Business and Administration division leverages its dedicated and talented staff to enable Emory to achieve its mission to create, preserve, teach, and apply knowledge in the service of humanity. Division staff are responsible for capital master planning, finance and treasury, investment management, human resources, information technology, campus services, internal audit, enterprise risk management, compliance, business operations, and financial planning and analytics.
Prior to joining Emory, Augostini served as senior vice president and chief operating officer at Georgetown University. He also was chief of staff to the first deputy mayor of New York City under Mayor Rudolph Giuliani, as well as deputy budget director and director of intergovernmental affairs overseeing the city's efforts in Washington, D.C., and Albany, New York. He has served in numerous positions within New York state, including principal budget analyst for the Ways and Means Committee of the New York State Assembly and program analyst for the assembly's Higher Education Committee. He is currently a member of the board of directors for W. R. Berkley Corporation, an insurance holding company, and holds a master's degree in public policy analysis from the State University of New York at Albany.
Ravi V. Bellamkonda
Provost and Executive Vice President for Academic Affairs
Ravi V. Bellamkonda serves as Emory's provost and executive vice president for academic affairs. He is the chief academic officer of Emory University and is responsible for ensuring the quality of undergraduate, graduate, and professional education and enhancing Emory's role as an eminent research university through excellence in faculty research, teaching, and scholarship.
Bellamkonda collaborates with members of the Provost Leadership Team and other university leaders to formulate academic priorities and policy, allocate resources appropriately, and oversee the faculty promotion-and-tenure process with assistance from the Tenure and Promotion Advisory Committee. He serves as chair of the Council of Deans, which comprises the leaders of Emory's nine schools and the Emory Libraries, and as chair of the Ways and Means Committee, which leads the preparation of the university's annual unrestricted operating budget.
Prior to becoming provost at Emory, Bellamkonda served as dean of the Pratt School of Engineering at Duke University. Previously, he was Wallace H. Coulter Professor and chair of the Department of Biomedical Engineering at Georgia Institute of Technology and Emory University. 
A trained bioengineer and neuroscientist, Bellamkonda holds an undergraduate degree in biomedical engineering. His graduate training at Brown University was in biomaterials and medical science (with Patrick Aebischer), and his postdoctoral training at Massachusetts Institute of Technology focused on the molecular mechanisms of axon guidance and neural development (with Jerry Schneider and Sonal Jhaveri). 
Bellamkonda is committed to fostering transformative research and pedagogical innovation as well as programs that create an entrepreneurial mindset among faculty and students. His current research explores the interplay of biomaterials and the nervous system for neural interfaces, nerve repair, and brain tumor therapy.
From 2014 to 2016, Bellamkonda served as president of the American Institute for Biological and Medical Engineering, the leading policy and advocacy organization for biomedical engineers, with representation from industry, academia, and government. Bellamkonda's numerous awards include the Clemson Award for Applied Research from the Society for Biomaterials, EUREKA award from the National Cancer Institute (National Institutes of Health), CAREER award from the National Science Foundation, Lifetime Achievement Award from Ian's Friends Foundation supporting Pediatric Brain Tumor Research, and Best Professor Award from the Georgia Tech Biomedical Engineering student body.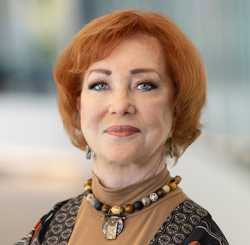 Deborah W. Bruner
Senior Vice President for Research; Robert W. Woodruff Professor and Chair in Nursing; Assistant Dean for Faculty Mentoring, School of Nursing
Deborah Watkins Bruner is Emory's senior vice president for research. In this role, Bruner partners with other research leaders across Emory to identify and facilitate interdisciplinary research, including breaking down institutional and cultural barriers to encourage opportunities for collaboration through academic activities that reach across schools, colleges, centers, and institutes.
An internationally renowned researcher and clinical trials expert with a focus on patient-reported outcomes, Bruner also serves as the Robert W. Woodruff Professor and Chair in Nursing and assistant dean for faculty mentoring at the Nell Hodgson Woodruff School of Nursing. Bruner holds a faculty appointment in the Department of Radiation Oncology at the School of Medicine and serves as associate director of faculty mentorship, training, and education at Winship Cancer Institute.
In terms of leadership and funding, Bruner is a member of the National Academy of Medicine and was appointed by President Obama to one of only two National Institutes of Health (NIH) US presidential–appointed committees, on which she continues to serve. She is also the first and only nurse ever to lead as principal investigator (PI) on one of the National Cancer Institute Clinical Trials Cooperative Groups, first as PI of the Radiation Therapy Oncology Group Community Clinical Oncology Program and now as multi-PI of the NRG Oncology-National Clinical Oncology Research Program.
Bruner's research has been continuously funded since 1998, contributing close to $95 million as PI and more than $86 million as co-PI in funding from sponsors including the Department of Defense, National Institute of Nursing Research, and National Cancer Institute. Her research funding puts her in the top 5 percent of all NIH-funded investigators worldwide since at least 2012.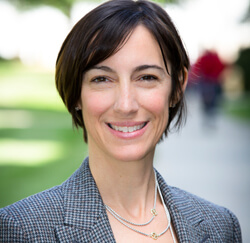 Allison K. Dykes
Vice President and Secretary of the University
Allison K. Dykes is vice president and secretary of the university, a role she has held since 2014. She and her team are responsible for facilitating and supporting the Board of Trustees in its work of governing the university by establishing policy and exercising fiduciary responsibility for the long-term well-being of the institution, including real property, endowment, all contracts, financial resources, faculty appointments, and student life.
The Office of the Secretary facilitates the engaged collaboration of the president's leadership team as well as others throughout the Emory community to promote effective and sound university governance. The office is also responsible for preserving institutional memory by maintaining the official record of the Board of Trustees.
Dykes and her team manage and assist the Honorary Degrees Committee, which reviews all honorary degree nominations submitted by the Emory community and recommends to the president a slate of candidates who represent the highest values and breadth of the university's mission "to create, preserve, teach, and apply knowledge in the service of humanity."
She joined Emory in 1997 as director of regional programs for the Emory Alumni Association and in 2003 was named vice president for alumni relations. She received the Emory University Award of Distinction, Emory's highest staff honor, in 2012.
A 1992 graduate of the University of Georgia, Dykes holds a bachelor's degree in French and a certificate in global policy studies.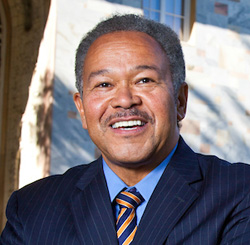 Robert M. Franklin Jr.
Senior Adviser to the President
In addition to serving as senior adviser to the president, Robert M. Franklin holds the inaugural appointment to the James T. and Berta R. Laney Chair in Moral Leadership. His broad portfolio of academic leadership and faculty experience includes tenure as the tenth president of Morehouse College as well as service on the faculties of Emory, Harvard, and the University of Chicago. An ordained minister, he is nationally known as a scholar, teacher, and author of books and public commentary on spirituality and faith in African American communities and families. Franklin has served as president of the Interdenominational Theological Center in Atlanta and as theologian in residence at the historic Chautauqua Institution.
Franklin earned his BA degree from Morehouse College, his MDiv degree from Harvard Divinity School, and his PhD degree from the University of Chicago. First appointed to the Candler School of Theology in 1989, he built a national reputation at Emory as director of Black Church Studies and later as Presidential Distinguished Professor of Social Ethics and senior fellow at the Center for the Study of Law and Religion. His work as special adviser dovetails with his teaching role at Candler, where he leads students through explorations of moral leadership in the twenty-first century in different cultures and contexts in the United States and around the world.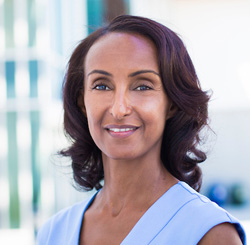 Enku Gelaye
Senior Vice President and Dean of Campus Life
In her role as senior vice president and dean of Campus Life, Enku Gelaye is responsible for delivering Campus Life's services and support for more than 15,000 students in areas such as undergraduate residential life, health and wellness, athletics, and civic engagement, among others.
Gelaye also provides strategic and visionary leadership for Emory's Campus Life division, which is recognized internationally for building a campus culture that reflects Emory's values and the division's mission to "enhance the overall student experience and develop adults who are informed, compassionate, conscientious, healthy, and active global citizens." 
Before coming to Emory, Gelaye served as vice chancellor of student affairs and campus life at the University of Massachusetts–Amherst. In that capacity, she provided leadership for more than 600 full-time staff members serving more than 28,000 undergraduate and graduate students. Her responsibilities included residential life; multicultural advancement; counseling and psychological health; student success, engagement, and leadership; as well as parent and student programs. 
She brings to Emory more than 20 years of professional experience in higher education. Prior to her role at the University of Massachusetts, Gelaye served that institution as associate vice chancellor and dean of student affairs and campus life. Earlier in her career, she held positions at the University of California–Los Angeles, as executive officer in the Office of the Vice Chancellor for Student Affairs and as associate dean of students in the Office of the Dean of Students, and at the University of Southern California in the Office of Student Conduct.
Gelaye holds a JD from the University of Georgia and a BS in print journalism from the University of Tennessee–Knoxville.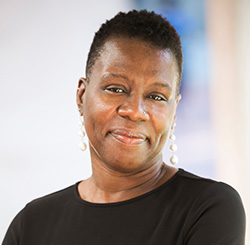 Carol E. Henderson
Vice Provost for Diversity and Inclusion; Chief Diversity Officer; Adviser to the President
Carol E. Henderson joined Emory in 2019 as vice provost for diversity and inclusion, chief diversity officer, and adviser to the president. Prior to her arrival, she had a long and distinguished record of service in teaching, administration, and research at the University of Delaware, where she joined the faculty in 1995.
Henderson served as chair of the Department of Africana Studies and professor of English and Africana studies at Delaware. Appointed the university's first vice provost for diversity in 2014, she developed and led the implementation of Inclusive Excellence: An Action Plan for Diversity, an initiative that helped promote a welcoming and inclusive campus climate and for which Delaware received a Higher Education Excellence in Diversity Award from INSIGHT into Diversity magazine in both 2017 and 2018. Henderson was a co-recipient of the 2017 Diversity and Inclusion Gold Award from the Delaware Society for Human Resource Management as well.
At Emory, her office will focus in the immediate term on developing a community vision to address the three themes persistent in campus listening sessions during her time here: climate and culture practices that lead to real inclusion; professional development and education awareness around intercultural competencies in classrooms, curricula, and workspaces; and better accountability mechanisms.
Henderson holds a bachelor's degree from the University of California–Los Angeles, an MA from California State University, Dominguez Hills, and a PhD from the University of California–Riverside.
Jonathan S. Lewin
EVP for Health Affairs; ED, Woodruff Health Sciences Center; CEO and Chair of the Board, Emory Healthcare
Jonathan Lewin, MD, is currently the executive vice president for health affairs, Emory University; executive director, Woodruff Health Sciences Center; and CEO and chair of the board, Emory Healthcare. He also serves as professor of radiology and imaging sciences and as professor of biomedical engineering in the Emory School of Medicine and professor of health policy and management in the Rollins School of Public Health. Dr. Lewin is a national leader in academic medicine strategy and integrated health care delivery and an international scientific leader in interventional and intraoperative MRI.
Prior to his Emory appointment, Dr. Lewin served as the Martin Donner Professor and chair of the Russell H. Morgan Department of Radiology and Radiological Science at Johns Hopkins University and the radiologist-in-chief at Johns Hopkins Hospital from 2004 until 2016, with secondary appointments as professor of oncology, neurosurgery, and biomedical engineering. From 2012 to 2016, he also served as co-chair for strategic planning and from 2013 to 2016 as senior vice president for integrated healthcare delivery for Johns Hopkins Medicine. Before joining the faculty of Johns Hopkins, Dr. Lewin was the director of the Division of Magnetic Resonance Imaging at University Hospitals of Cleveland and professor and vice chair for research and academic affairs in the Department of Radiology at Case Western Reserve University.
Dr. Lewin received his undergraduate degree in chemistry from Brown University in 1981 and his doctor of medicine degree from Yale University in 1985. Following his internship in pediatrics at Yale-New Haven Hospital and residency in diagnostic radiology at University Hospitals of Cleveland, he completed a magnetic resonance research fellowship in Germany, a neuroradiology fellowship at the Cleveland Clinic, and additional training in head and neck radiology at the Pittsburgh Eye and Ear Hospital.
A pioneer in interventional and intraoperative MR imaging, Dr. Lewin has published more than 200 peer-reviewed scientific manuscripts and more than 70 book chapters, reviews, commentaries, and other invited papers on topics including the basic science and clinical aspects of interventional MR imaging, functional MRI, head and neck imaging, MR angiography, and the imaging of acute stroke.
Dr. Lewin holds 28 US and seven international patents and has been PI or co-PI on NIH and other federal and state grants with awards of more than $54 million, as well as a co-investigator on a number of other grants and projects. He is a fellow of the International Society for Magnetic Resonance in Medicine and of the American College of Radiology and has lectured around the world on a number of topics in magnetic resonance imaging, interventional radiology, neuroradiology, and leadership in academic medicine. Dr. Lewin has served on numerous national committees, editorial boards, and grant review groups for foundations and the NIH, and on the task force on minimally invasive cancer therapy for the National Cancer Institute.
He is past president of the Society of Chairs of Academic Radiology Departments, the American Roentgen Ray Society, the Association of University Radiologists, the International Society for Strategic Studies in Radiology, and the Academy for Radiology Research. Modern Healthcare named him one of the 50 Most Influential Physicians of 2017. He was also named one of the Most Influential Atlantans of 2016, 2017, 2018, and 2019 by the Atlanta Business Chronicle and one of the 100 Most Influential Georgians of 2018 and 2019 by Georgia Trend.  He recently was presented with Gold Medal awards from two professional societies for distinguished service to the field—the American Roentgen Ray Society and the Association of University Radiologists—and is the 2019 recipient of the National Medical Fellowships Pioneer Award. In 2019, he was elected a fellow of the National Academy of Inventors.
Gregory W. McGonigle
University Chaplain and Dean of Spiritual and Religious Life
As university chaplain and dean of spiritual and religious life, the Rev. Dr. Gregory W. McGonigle oversees and supports all religious and philosophical life at the university, leads the team in the university's Office of Spiritual and Religious Life, provides pastoral care and supports interfaith engagement initiatives on Emory's campus, in Atlanta, and beyond.
Before coming to Emory, McGonigle served for six years as the university chaplain of Tufts University in Boston, Massachusetts, where he oversaw Goddard Chapel and the Tufts Interfaith Center and led a team of ten chaplains and staff supporting the diverse religious and philosophical life of that university. In addition to adding positions for Humanist, Buddhist, and Hindu chaplains, he worked with students, faculty, and staff to revive the CAFÉ Interfaith Social Justice Pre-Orientation Program—a student interfaith engagement program that has won a national award and has been written about as a distinguished program for developing interfaith leaders. He also received Tufts University's Faculty and Staff Multicultural Service Award.
Before Tufts, McGonigle served for five years as the first multifaith director of the Office of Religious and Spiritual Life at Oberlin College. He involved Oberlin in the White House Interfaith Community Service Campus Challenge, created the Oberlin College Interfaith Council, opened a new Multifaith Center, and helped to appoint the college's first Muslim chaplain. He also taught courses on interfaith leadership and religion, gender, and sexuality, and he led an alumni trip to India as an exploration of world religions and sacred space.
Prior to Oberlin, he served as a campus minister at the University of California at Davis, helping to build interfaith relationships for a multifaith living community. He has also served in ministry in congregations, at the Dana Farber Cancer Institute, and at an HIV/AIDS community center.
McGonigle is an ordained minister in the Unitarian Universalist Association—a religious movement rooted in Judaism and Christianity that honors spiritual insights from the world's religions and promotes progressive principles of personal ethics and social justice. He is past president of the National Association of College and University Chaplains and a member of the American Academy of Religion.
He received a master of divinity degree from Harvard Divinity School focused on higher education chaplaincy, and a bachelor of arts degree magna cum laude in religious studies from Brown University focused on South Asian religions. He holds a doctor of ministry degree from Boston University School of Theology.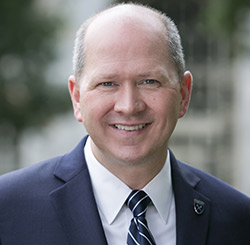 Joshua R. Newton
Senior Vice President for Advancement and Alumni Engagement
In August 2018, Newton returned to Emory as senior vice president for advancement and alumni engagement. Previously, he had served for a decade in various leadership positions at the university. In partnership with President Gregory L. Fenves, Newton is responsible for the development and implementation of the university's next philanthropic campaign, building on Emory's 10-year strategic plan and its focus on academic eminence. He also will play an important role in furthering Emory's relationships in the Atlanta community as well as engaging nationally and internationally on behalf of the university.
Newton previously served as president and CEO of the University of Connecticut Foundation. In that capacity, he presided over the five most successful fundraising years in the foundation's history, raising a total of nearly $400 million in fiscal years 2014 through 2018, representing a 46 percent increase. During his tenure, he focused on increasing scholarship support for students and worked to strengthen engagement of University of Connecticut alumni and other constituents with the university.
A graduate of Belmont Abbey College, Newton's fundraising experience also includes Converse College (Spartanburg, South Carolina) and Presbyterian Hospital (Charlotte, North Carolina). He has served in multiple leadership roles with the Association of Fundraising Professionals International Board and is a member of the Council for the Advancement and Support of Education and the Educational Advisory Board.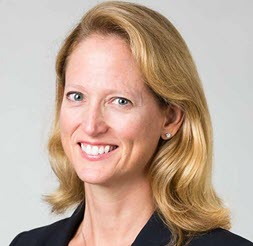 Cameron Taylor
Vice President, Government and Community Affairs
As vice president, Cameron Taylor leads Emory's Office of Government and Community Affairs (OGCA).
The office is the university's official government liaison—advocating for Emory on a range of topics and monitoring legislative and regulatory priorities. Under Taylor's direction, staff work closely with the U.S. Congress; the Georgia Legislature; local governments; and local, state, and national civic organizations as well as professional associations to advance policy positions important to the university.
Taylor recently oversaw the creation of Emory's first enterprise-wide community engagement strategy. Identifying three priorities—health and well-being; social and economic mobility; and arts, science, and cultural enrichment—the strategy uses Emory's deep well of research, scholarship, economic influence, and human capital to focus on the greatest need areas, in conversation with community partners.
Prior to joining Emory in 2003, she spent a decade on Capitol Hill in a variety of roles. Taylor worked for the now-defunct Office of Technology Assessment, serving as principal author for a congressionally requested status report on aquaculture.
She also worked as legislative director for a member of the House Committee on Agriculture and served as lead Senate staffer for the Northeast-Midwest Senate Coalition under co-chairs Senator Daniel Patrick Moynihan (D-NY) and Senator Jim Jeffords (R-VT). When Senator Jeffords became chair of the Senate Committee on Environment and Public Works, Taylor joined as professional staff and worked to advance brownfields redevelopment efforts, including passage of the Small Business Liability Relief and Brownfields Revitalization Act.
In more than 18 years of service to Emory, Taylor has defined excellence in some of the roles she now oversees.
She began her tenure as Emory's Washington representative, advancing both specific project goals of the university as well as its larger policy objectives. Understanding the central role of productive working relationships in Washington, Taylor skillfully earned the trust of members of Congress, key members of their staffs, and representatives of the executive branch and federal agencies. To advance Emory policy goals, she coordinated with internal advisory groups and national medical, educational, and research associations.
Beginning in 2012, Taylor served three years as the university's director of federal affairs, during which time she formed strong and collaborative relationships with congressional members, including Senator Johnny Isakson (R-GA) and John Lewis (D-GA). Since 2015, when she was promoted to vice president and began overseeing the OGCA, Taylor has worked to ensure Emory's strategic engagement of government stakeholders and community partners.
She is highly involved in the national higher education and health care trade associations. Taylor has served on the Board of Directors of the National Association of Independent Colleges and Universities, the Government Relations Representatives (GRR) Steering Committee of the Association of American Medical Colleges, and the GRR Steering Committee of the Association of American Universities. She also is a member of the Outreach and Engagement Committee of the Council on Competitiveness.
Taylor earned an MS in resource policy and administration from the University of Michigan and a BA in sociology and ecology from Emory. She also is a 2014 graduate of Emory's Woodruff Leadership Academy.
Deans
The deans are the chief academic officers for the university's nine schools and colleges. Working closely with central administration, they oversee their school or college's budget, teaching, scholarly activity, service, and advancement.
---
Advisers to the President
---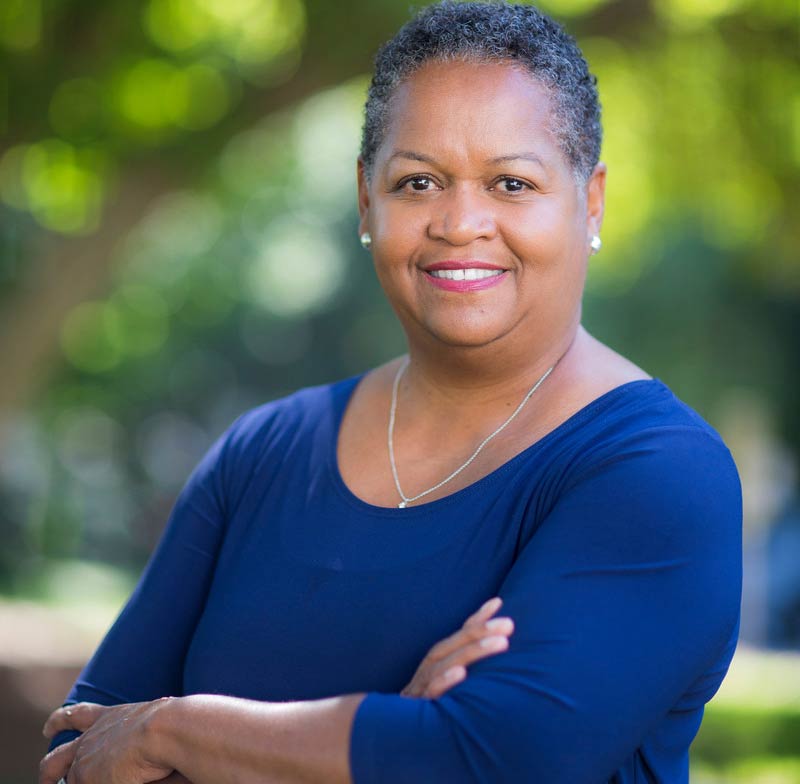 Lynell Cadray
University Ombuds
Lynell Cadray advises the president on policies and systemic issues of concern as well as identifies behavioral trends and patterns that require attention. Cadray serves faculty and staff—and, when appropriate, students—with resolving their concerns and issues. She is a member of the International Ombudsman Association and the International Association for Conflict Management. 
Since arriving at Emory in 1994, Cadray has served in numerous roles, including vice provost of equity and inclusion; associate dean of enrollment and student services and chief diversity officer at Nell Hodgson Woodruff School of Nursing; and dean of admission and financial aid and chief diversity officer at Emory University School of Law. 
She has been recognized with numerous awards, among them, at Emory, the Award of Distinction (2014), the Distinguished Leadership Award for Women of Excellence (2016), and the Career Excellence Award in Equity and Inclusion from the Office of the Provost (2019). In 2017, Cadray was nominated to advance her work on peace as an "Emory Peacemaker" during the 21 Days of Peace celebrations on campus. External accolades include the Most Powerful and Influential Woman Award (2017) from the National Diversity Council.
Cadray received her BA from Tulane University, MA from Georgia State University, and a certificate in conflict resolution from Cornell University. She is a trained conflict coach and mediator as well as a national facilitator on implicit bias who worked with the White House Office of Science and Technology Policy to present this training during the Obama administration.
When she is not working within the Emory community, she serves as board chair for the Georgia Zoological Society, a partner to the Georgia Safari Conservation Park.
Amir St. Clair
Associate Vice President and Executive Director for COVID-19 Response and Recovery
Amir St. Clair serves as associate vice president and executive director for COVID-19 Response and Recovery. In this role, he is responsible for coordinating all aspects of Emory's COVID-19 response strategies, planning, policy development, and recovery operations. St. Clair leads the cross-functional leadership and operational groups across the university, facilitates approval of implementation plans, guides communication strategies, and advises on execution of recovery processes.
He collaborates with members of the President's Leadership Team, COVID-19 governance structure, and others throughout the Emory community to promote and enhance system-wide policies, protocols, and services to support the needs of students, faculty, staff, and others related to COVID-19. In partnership with federal and local public health officials—along with Emory Healthcare, Campus Life, Human Resources, CEPAR, and other units—he is responsible for facilitating effective implementation and monitoring ongoing quality across all recovery operations, including testing, isolation and quarantine plans, screening, contact training, contingency planning, and vaccine distribution.
Prior to joining Emory, St. Clair served as assistant vice president at Aurora University. In that capacity, he provided leadership for the university's emergency management and crisis operations functions, as well as supported campus operations areas, including facilities, information technology, and public safety.
St. Clair holds an MA from North Central College and a BA in religion and philosophy from St. Norbert College. He is currently completing a PhD in organizational leadership at Eastern University.
Administrative Council
An advisory body for the president, the Administrative Council consists of members of the President's Leadership Team, their direct reports, and deans, who meet twice a year to discuss university policy matters.