Measures to Stop a Surge in COVID-19
---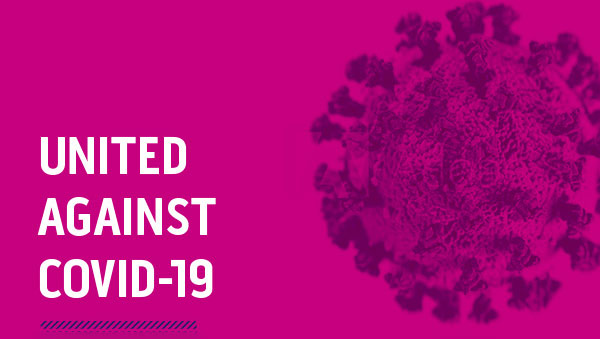 Dear Emory community,
The number of COVID-19 diagnoses at Emory has risen this week—106 new cases in two days, which is the highest increase we've seen since returning to campus last August. Given this significant uptick in COVID-19 cases, I am asking for your cooperation to stop a surge within our campus community.
Since Emory reopened last year, students, faculty, and staff have done an outstanding job of embracing public health practices, keeping positive test results low and the university open. But with new variants of the virus circulating and general fatigue with adhering to COVID-19 protocols, this is a crucial moment at Emory.
I need your help so we can make this semester safe for everyone.
Preventative and safety measures 
It is vitally important that you continue to wear a face covering, wash your hands, and socially distance. Please make sure you have a face covering that fits properly and that you wear it when you are around others—both on and off campus. And please stay away from crowds and crowded settings.
On-campus gatherings are limited to ten or fewer people and must have a faculty or staff sponsor present, and off-campus gatherings should be very small as well. If you attend a gathering of any kind, it's important that you wear a face covering and maintain social distance. 
Additional mandatory testing for on-campus students
With the recent increase in cases, we will now require students living on campus (at Emory and Oxford) to test twice a week in our screening program beginning this Monday—February 22. Further information about this change will be sent to students later today.
To be clear, COVID-19 testing is not a replacement for adhering to COVID-19 safety practices. Testing interrupts transmission but does not fully stop it. Behavior does. Testing helps us identify those who have the virus so we can limit spread to students and others on campus. But make no mistake, getting a negative result on your COVID-19 test does not makes it safe to change your behavior when it comes to social distancing, wearing face coverings, and hand washing.
General testing expectations
Students who live off campus must still take a screening test once per week if they are coming to campus, and faculty and staff who go to campus and have onboarded are encouraged to test weekly.
One final note: If you are keeping up with our COVID-19 dashboard, please remember that there can be a slight delay in the updated number of positive tests reported. This is because all positives are verified through additional confirmatory testing.
Thank you all for your participation in preventing the spread of COVID-19 in the midst of this ongoing pandemic. You have done an incredible job throughout the last year under extraordinary circumstances. With vaccine distribution ramping up, we are on a path to recovery. But we need to stay the course.
Please stay safe this weekend and in the coming weeks.
Sincerely,
Gregory L. Fenves
President
Share This Story