Last Day of Class
---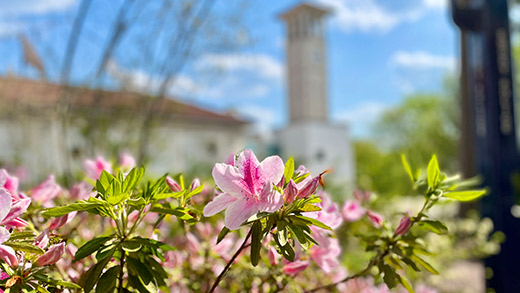 Dear Emory Community,
Today is the last day of class for the academic year. What it took to get here — the resilience, dedication, shared commitment, and courage shown by this community — is now a part of the storied history of our university. I am proud of every single one of you — inspired by the example you have set for future generations of Emory students, faculty, and staff. 
The Emory mission is to create, preserve, teach, and apply knowledge in the service of humanity. During this year, you took those words and redefined them amid a global crisis. You might have been too busy studying, learning, writing, teaching, working, imagining, problem-solving, speaking out for justice, treating patients, and serving to think about what your individual contribution meant. But your accomplishments were not lost on me.
I came to Emory last August because I saw a university with extraordinary heart and tremendous potential. But it was what I observed and learned during the next nine months that made the decision to join you so special for my wife Carmel and me. I know that ours has not been the typical Emory experience. But this is the only Emory I've ever known. And that Emory — your Emory —showed me that this community lives its values and has a seemingly endless reserve of talent, empathy, and creativity. 
Looking to the fall, I can't wait to see everyone back on campus. For now, as you study for finals, write and grade papers, and prepare to finish up the semester, I wish you great success. And to the graduates who will receive their degrees in a couple of weeks, my congratulations on this milestone accomplishment.
Sincerely,
Gregory L. Fenves
President
Share This Story