Mental Health at Emory
---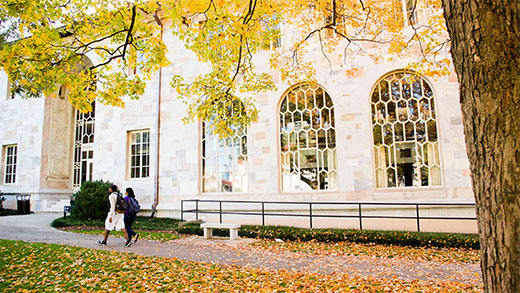 Dear Students,
I was walking across the Quad a few days ago, and I happened to overhear a fragment of a conversation between two Emory students. "I just feel so anxious right now," one student said. Those words stayed with me.
Anxiety, depression, and many other mental health issues are a part of daily life for thousands of Emory community members. No one is immune. All of us—students and also faculty and staff—feel stress, pressure, grief, and many other challenges to our mental well-being. This is especially true this semester, compounded by the return to in-person classes amid the COVID-19 pandemic, which has lasted more than a year and half.
Today is World Mental Health Day, and as you head into your fall break, I want you to know that it's okay to seek help. It's okay to confide in others when you are struggling. It's okay to feel overwhelmed, sad, hurt, worried, and so many other things that we all feel. As the saying goes, it's okay to not be okay. 
As an Emory student, there are many mental health resources available to you—workshops, wellness coaching, a peer-to-peer helpline, and telehealth counseling appointments. You can also engage with many other outlets and groups at Emory, including spiritual and cultural organizations, service and civic engagement opportunities, and athletics and fitness activities.
You can find many of Emory's student mental health resources listed

 

here.
So many of you have spoken out bravely over the past year about your own struggles with mental health. I know that the university must continue to make progress in how we support you. It starts one person at a time—destigmatizing, sharing, and finding ways to heal and endure, together. It's about showing support for your friends and classmates. It's about being understanding and empathetic. It's about listening and finding balance.
I know this is a tough time for students. I was once a college student myself (a really long time ago!) and I remember how hard it was balancing everything—studies, exams, student organizations, and life in general. But you have something that my generation didn't—the strength to speak eloquently and openly about mental health. To build community and lessen suffering. That is a gift, and I am proud of how you support each other. 
Sincerely, 
Gregory L. Fenves
President  
Share This Story