Back on Campus!
---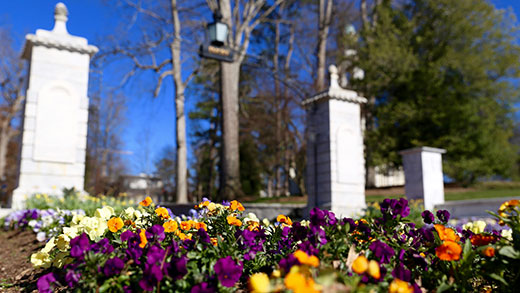 Dear Emory Students, 
Today marks your return to in-person learning, and I'm glad that you're back in your classrooms with your friends, fellow students, and professors in Atlanta and Oxford. It has taken great patience to get to this point when, finally, the Omicron surge is subsiding. 
I recognize the cumulative toll this pandemic has taken, but I also encourage you to savor this moment and celebrate this chance to be together again. Here at Emory, you have the opportunity to think deeply about what you can do to learn about the world and achieve your goals. Your professors are providing you with the knowledge to answer profound questions and to transform ideas into action. Your Emory community is surrounding you, once again, with support, encouragement, and creativity. 
This semester—in your classrooms, libraries, labs, and studios—you have the chance to reach new heights of ambition in everything you do. Emory students are the most creative, brilliant, and deeply compassionate people I've encountered during my time in higher education. You are special. You have tremendous potential. And you also have heart.
In his masterful novella The Little Prince, Antoine de Saint-Exupéry wrote, "And now here is my secret, a very simple secret: It is only with the heart that one can see rightly; what is essential is invisible to the eye." 
That secret—to allow the heart and the essential aspects of life to lead one forward—is something I have seen time and again in the many Emory students I have met.
I wish you the very best in the weeks ahead. Cherish your time on campus. Enjoy the moments you spend with your friends. And dedicate yourself to achieving your goals in the classroom and on campus. I know you will accomplish so much.
Sincerely,
Gregory L. Fenves
President
Share This Story