Commencement Announcement
---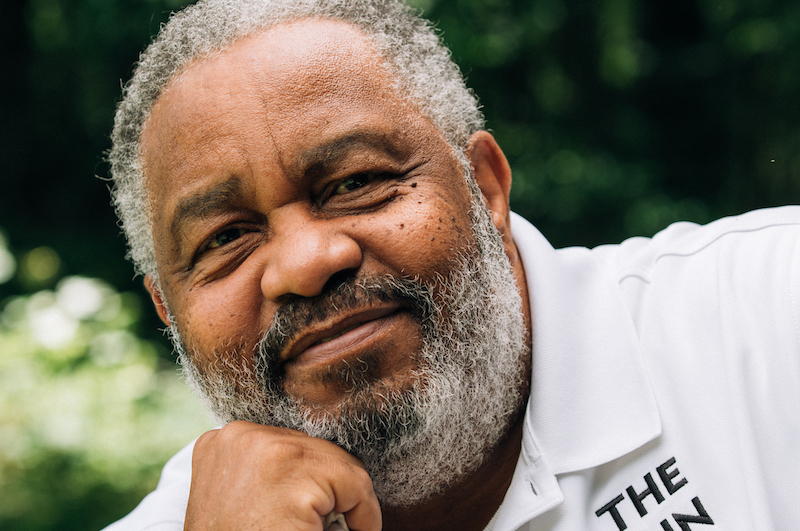 Dear Emory Community,
I hope you're enjoying the spring semester and getting ready for the home stretch, which means looking ahead to finals, papers, and—for all our soon-to-be-graduates—Commencement on May 8.
I am pleased to announce this year's Commencement speaker will be Anthony Ray Hinton. Mr. Hinton is an extraordinary advocate for criminal justice reform, having spent nearly 30 years on Death Row for a crime he did not commit. Upon his release from prison in 2015, Mr. Hinton widely shared his story of survival, persistence, injustice, loss, and hope. He authored a book, The Sun Does Shine: How I Found Life and Freedom on Death Row, a bestseller that inspired and awakened readers around the globe.
Mr. Hinton is now an Equal Justice Initiative community educator and powerful proponent for the abolition of the death penalty. He also works with LifeLines, which supports prisoners on Death Row through letter writing.
The courage Mr. Hinton showed on Death Row is almost impossible to comprehend. His freedom was taken from him, yet he found peace and forgiveness and has dedicated himself to spreading truth and light in the world. On May 8, I will be proud to welcome him, listen to the moving words he will share with our graduates, and confer upon him an honorary degree from Emory.
During Commencement, I will also present two Atlanta legends with honorary degrees—James Cox Kennedy and Sarah Kenan Kennedy. The Kennedys are civic leaders, visionary philanthropists, and health care advocates who have provided life-changing support for communities across the Atlanta region and beyond for decades. They have made indelible contributions in the areas of sustainability, education, health care, and the arts, including landmark investments in patient care, brain health, and cancer at Emory. In everything they do, they find impactful ways of improving the lives of individuals, and their selflessness and compassion reflect the Emory mission to serve humanity.
And our student commencement speaker will be Nicole Felix-Tovar, a senior double-majoring in anthropology and human biology and human health who is also pursuing a master of arts in bioethics at Emory—all while taking shifts as an EMT for Emory Emergency Medical Services. I heard Nicole give a speech during an Emory alumni event in her home state of Florida earlier this year, and it was phenomenal.
All of this is to say that I'm looking forward to a wonderful Commencement on May 8. It'll be an unforgettable experience for the incredible Class of 2023.
Sincerely,

Gregory L. Fenves
President
Share This Story